share the love event 2022
Recovery Foundation board and recipients are truly grateful for the corporate support of Don Miller Subaru East and West, Subaru, Inc and local Subaru customers for their generosity during the recent Share the Love Event.
This wonderful event raised $52,061 between mid-November 2021 and early January 2022 to help us fund Recovery Foundation's mission. We are immensely moved by this coordinated corporate program and overwhelming local support by Don Miller and Subaru customers. The funds are focused to address substance abuse and mental health treatment and support for recovering individuals in Dane County. Thank you to all who participated in this amazing program.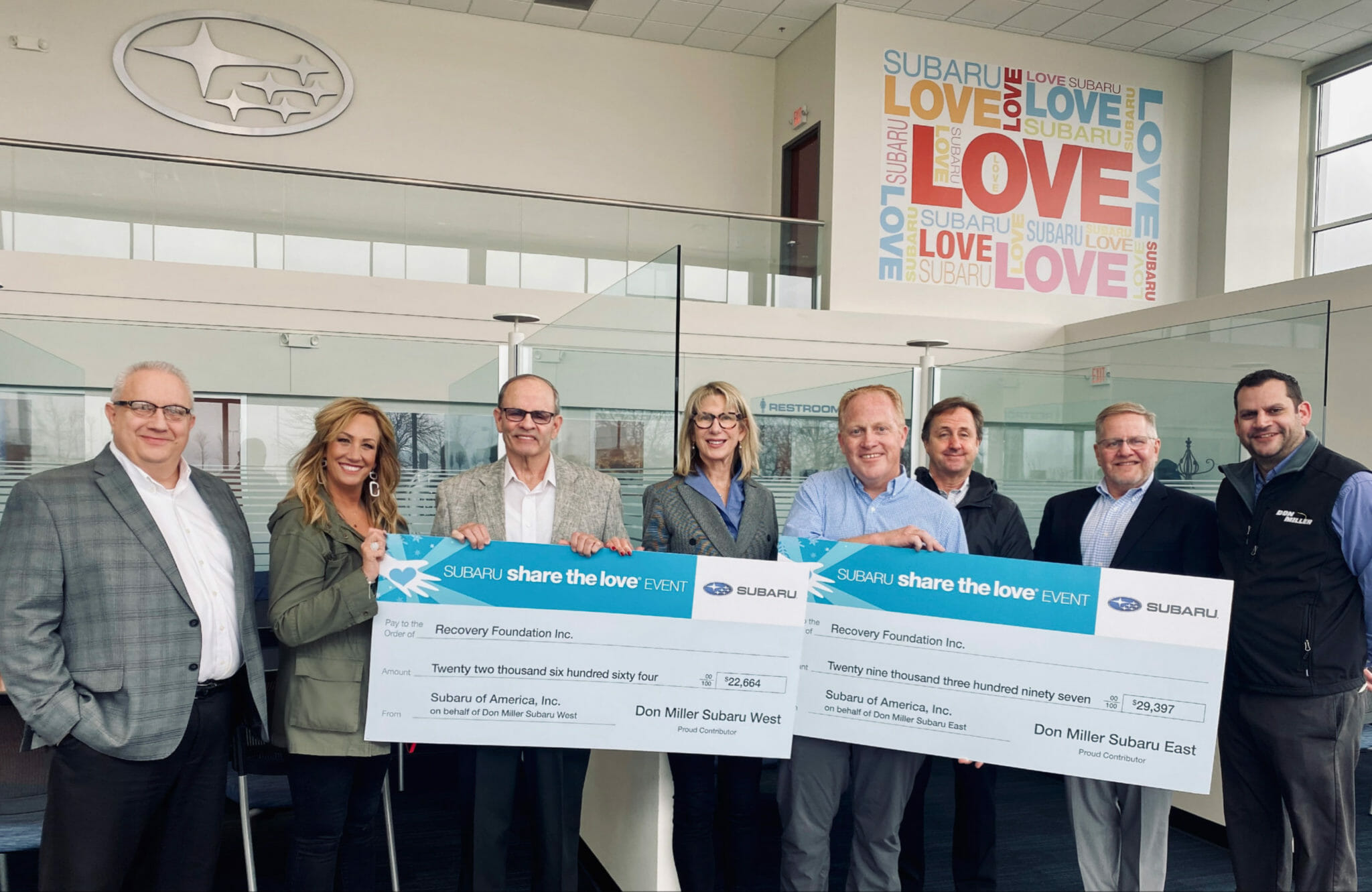 Published on Apr 07 2022
Categories: News